Sustainable winery
Thanks to our Circular Economy, developed for over 50 years, Caviro Group has been recognized as a "Sustainable Winery" through the 3E Equalitas certification.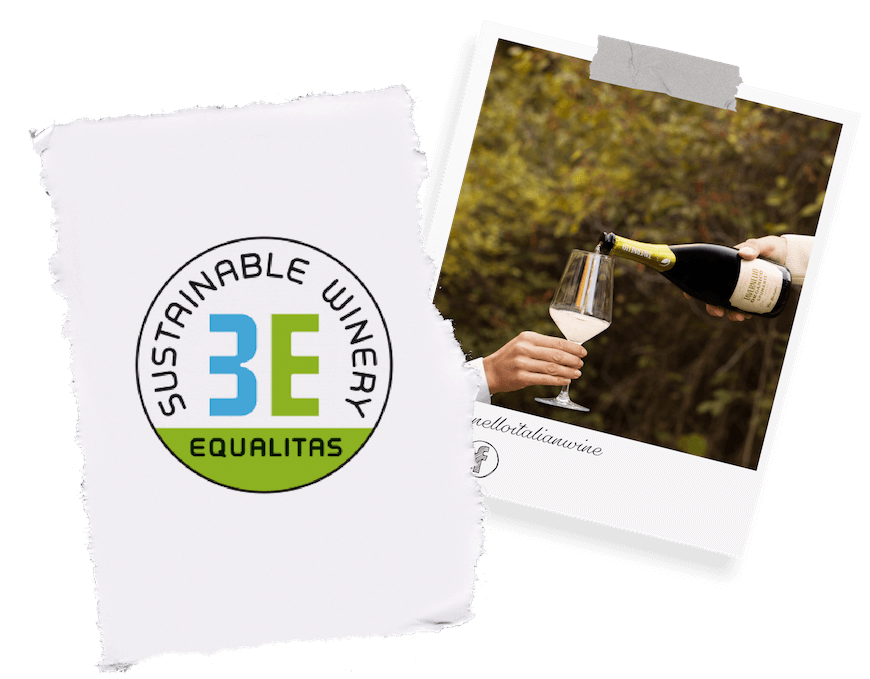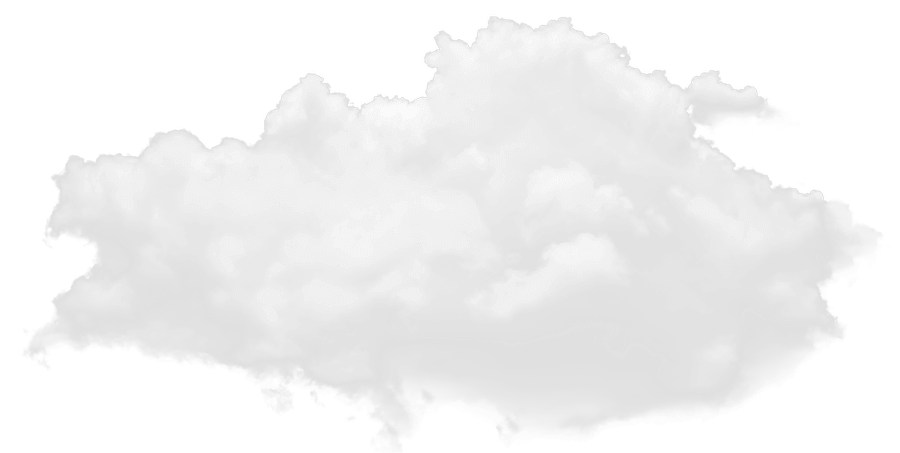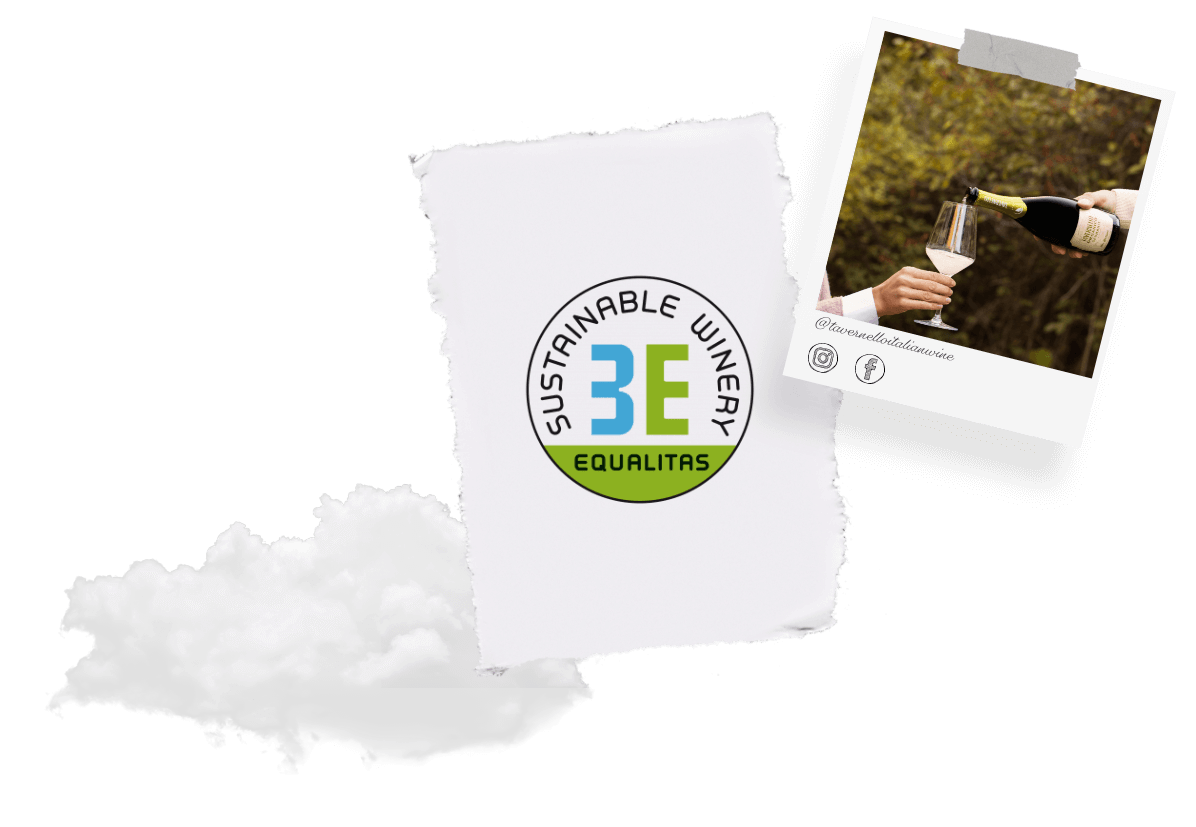 From group to brand
The sustainable and low environmental impact approach also distinguishes us in the choices applied to Tavernello brand.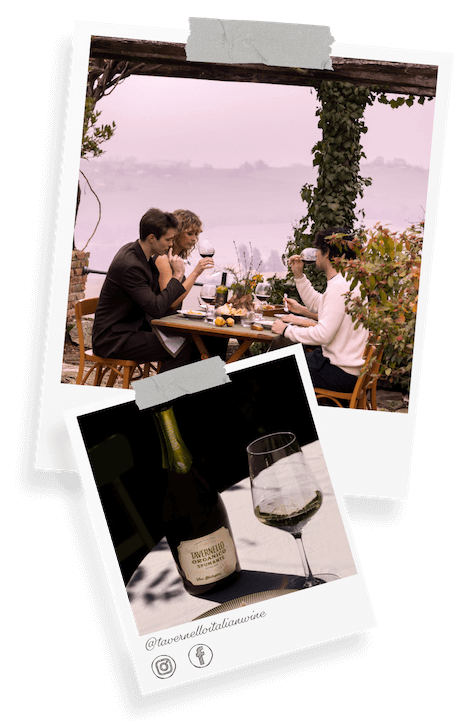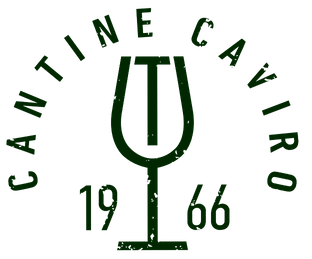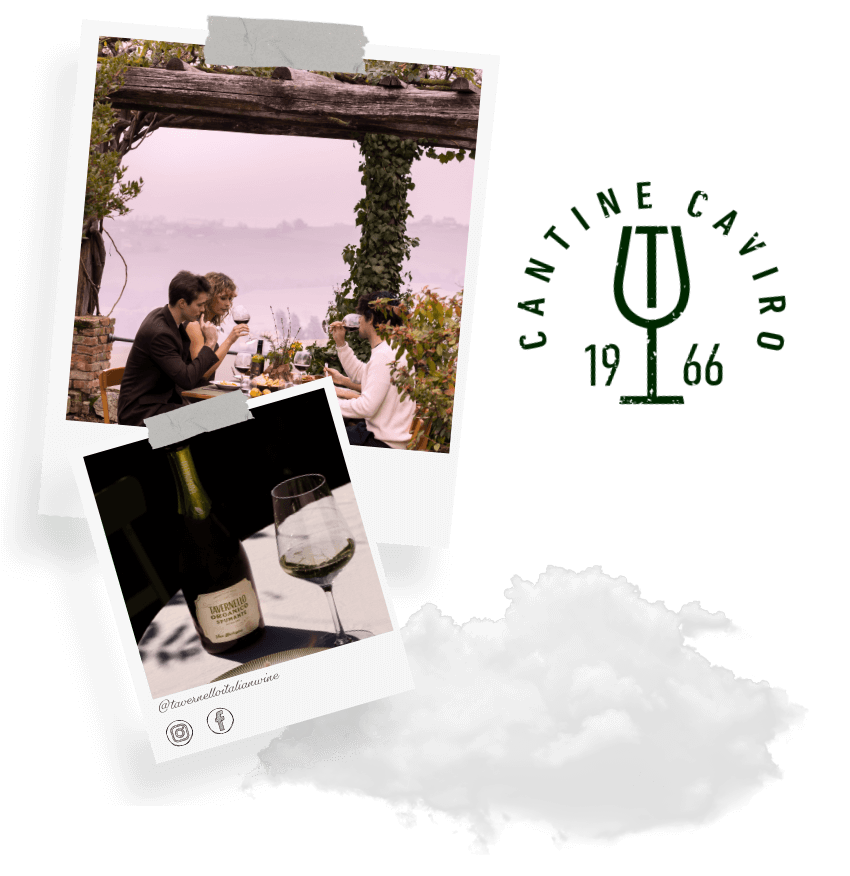 Glass-clear
We use 360gr light glass bottles, in order to reduce weight and transport costs, saving energy and reducing CO2 emissions.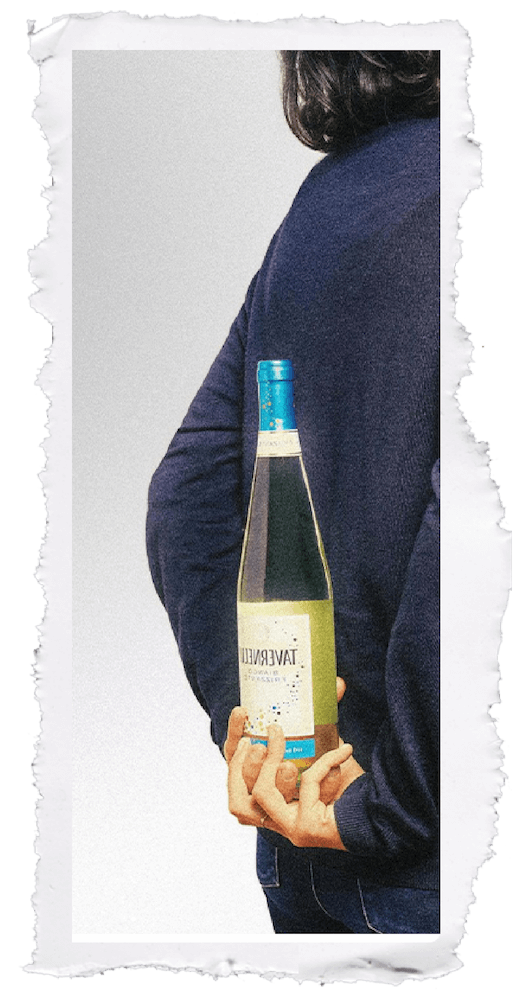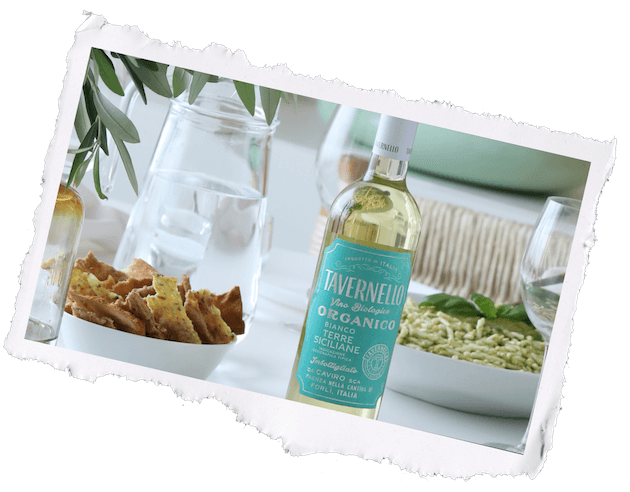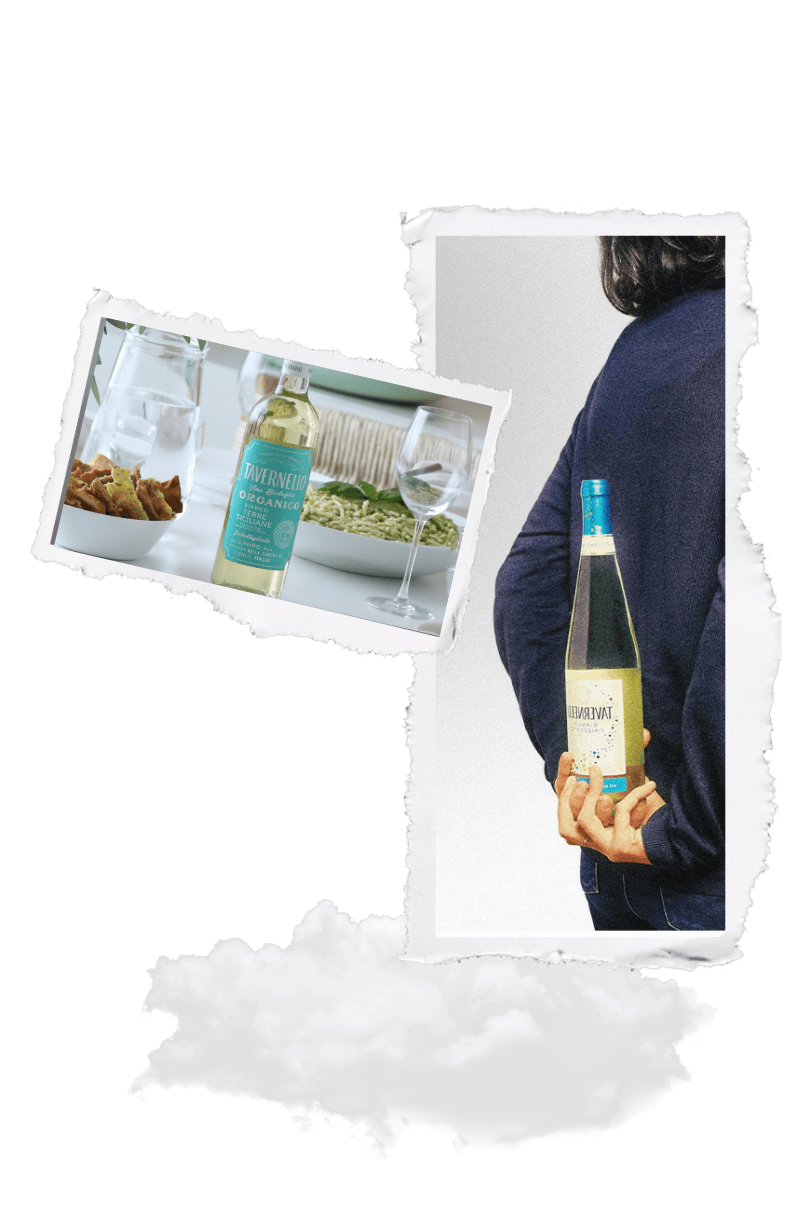 As light as paper
Also for bricks, labels and packaging we have chosen to "weigh less" on the environment, using 100% green FSC certified paper, obtained from recycled material.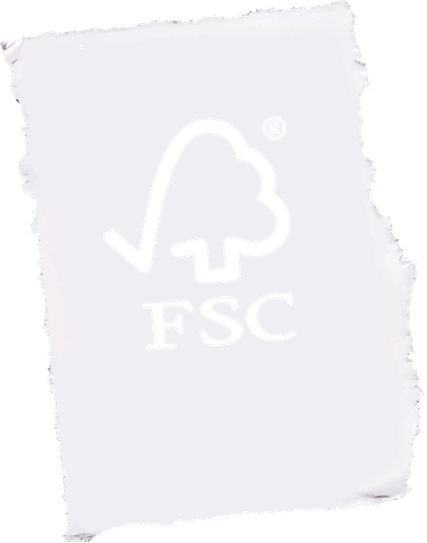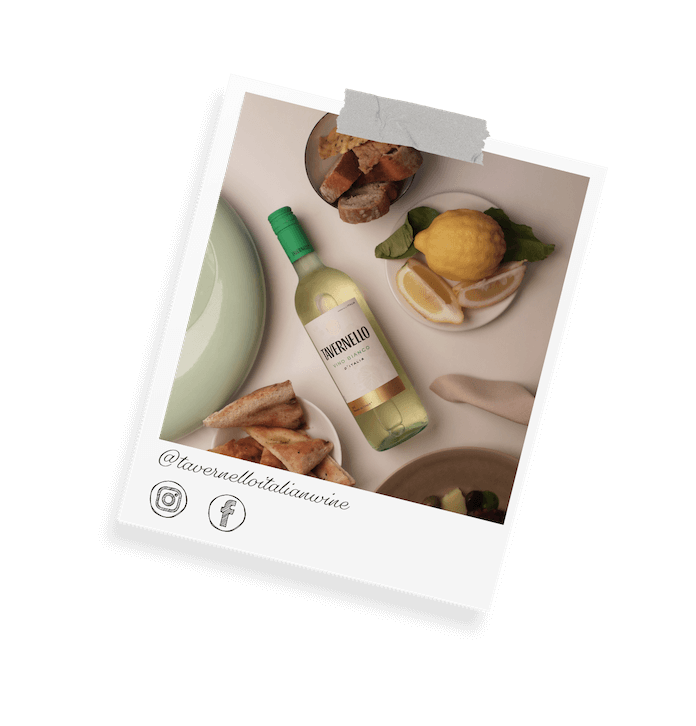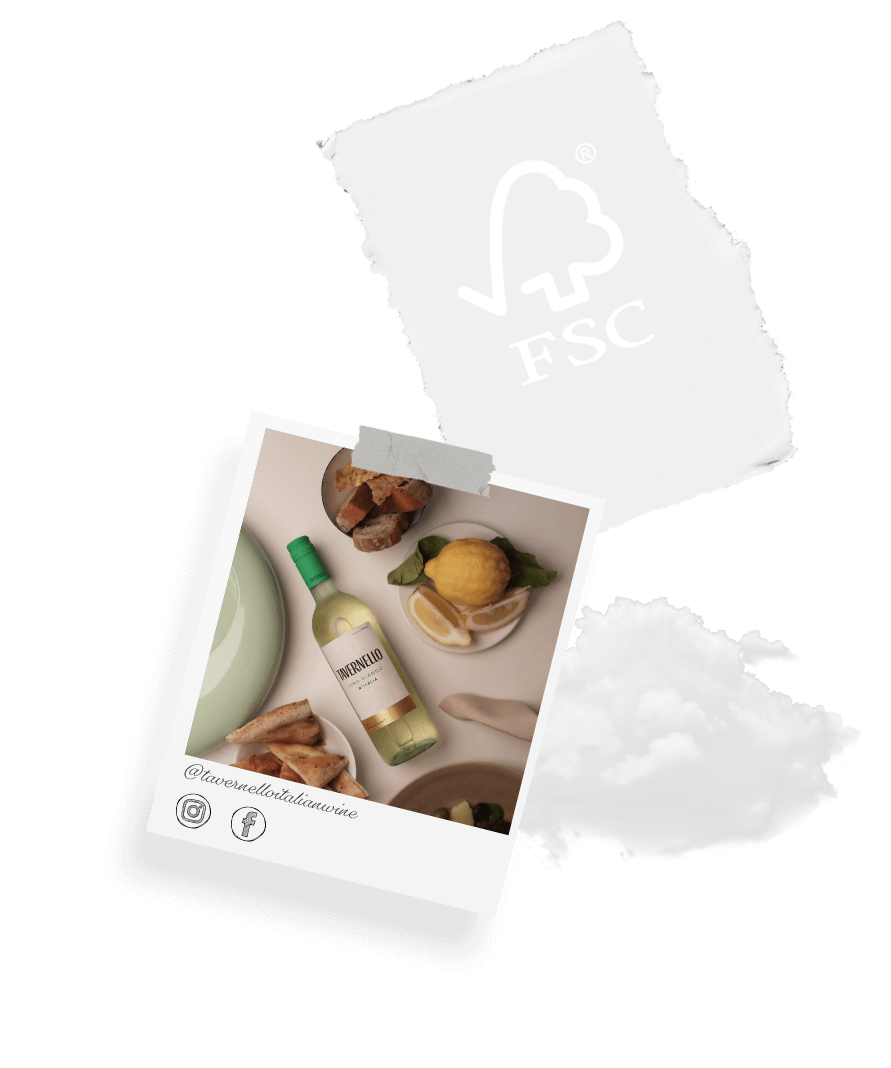 To the cap
We prefer the use of recyclable aluminum screw caps.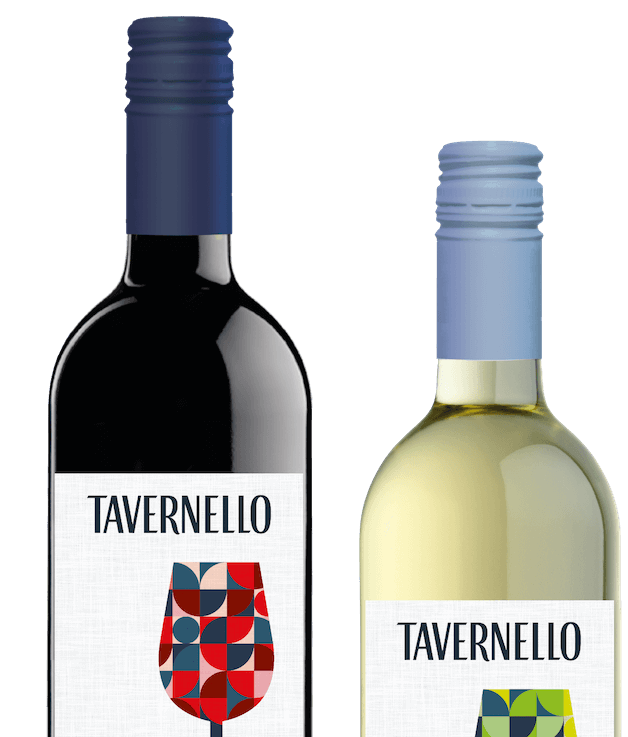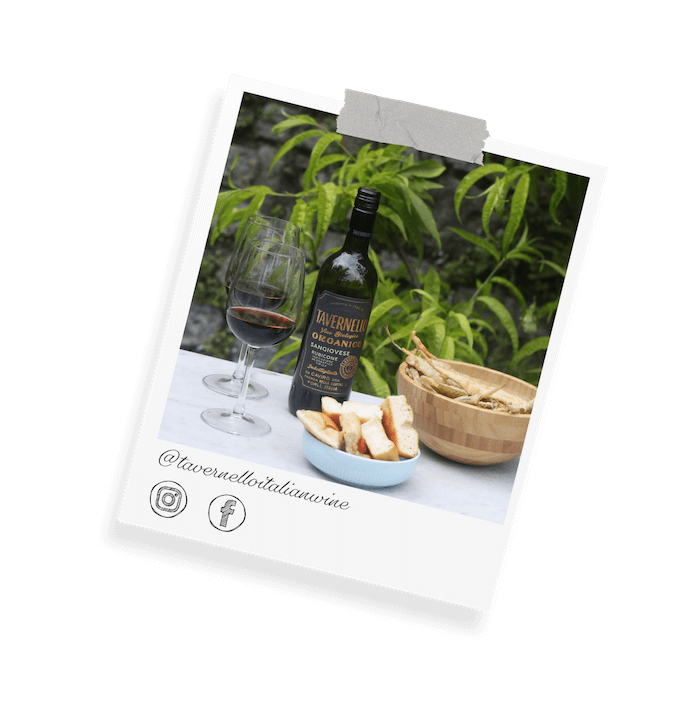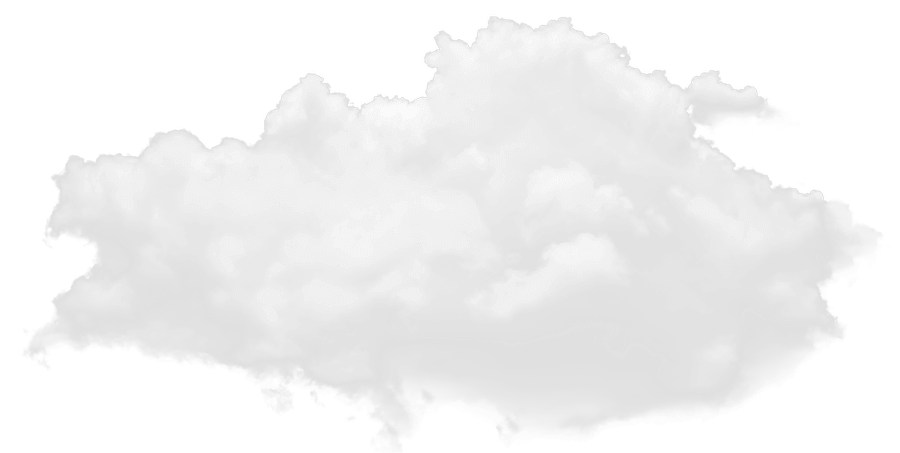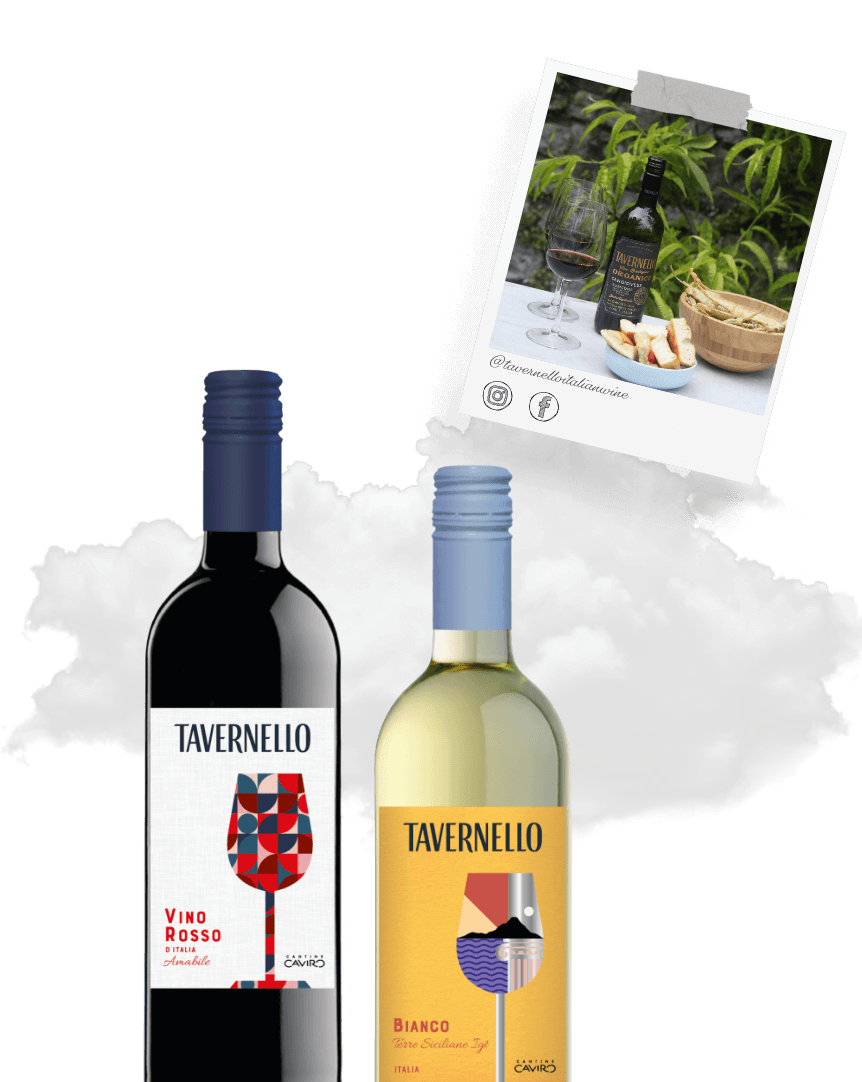 The planet is our business
We've made a pact with Nature: to give back to the Earth what the land gives us every day.
Harvests taught us to cultivate the values that mean the most to us: supporting the region, respecting people, caring for the environment.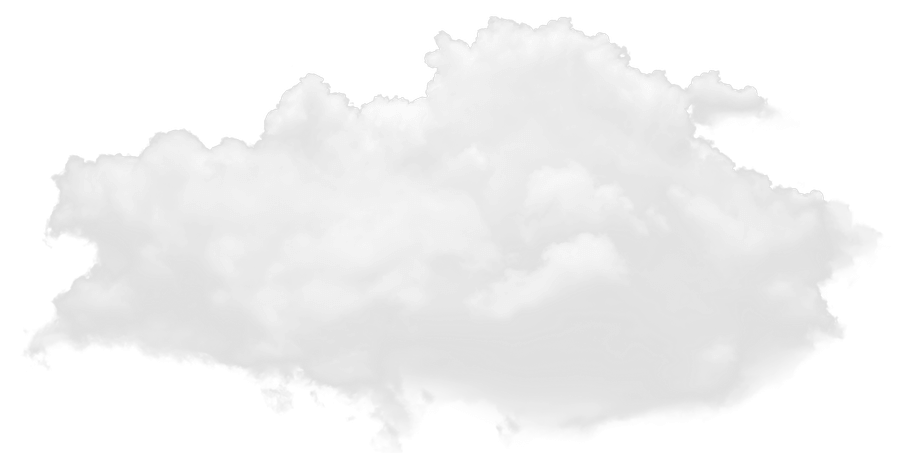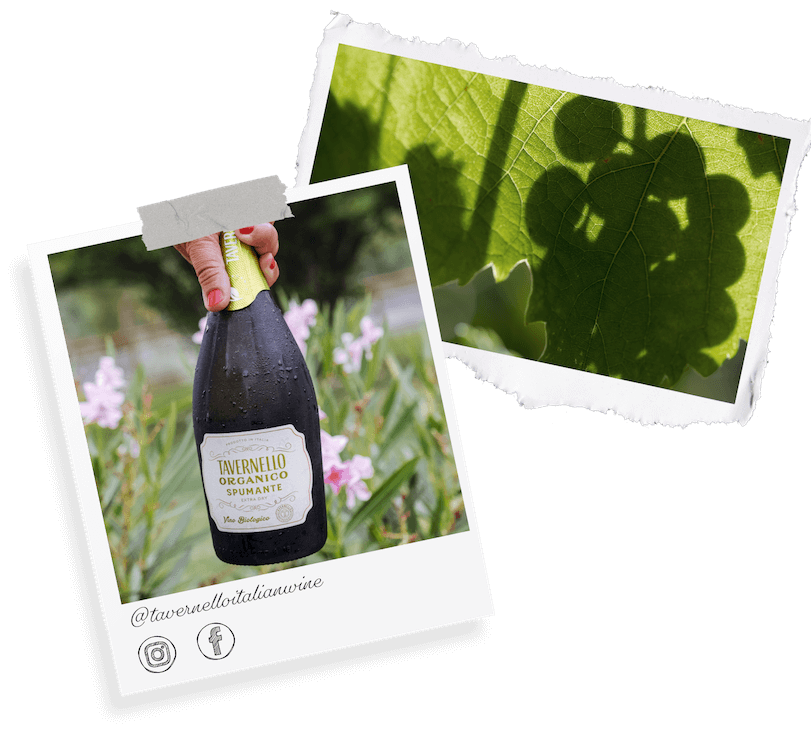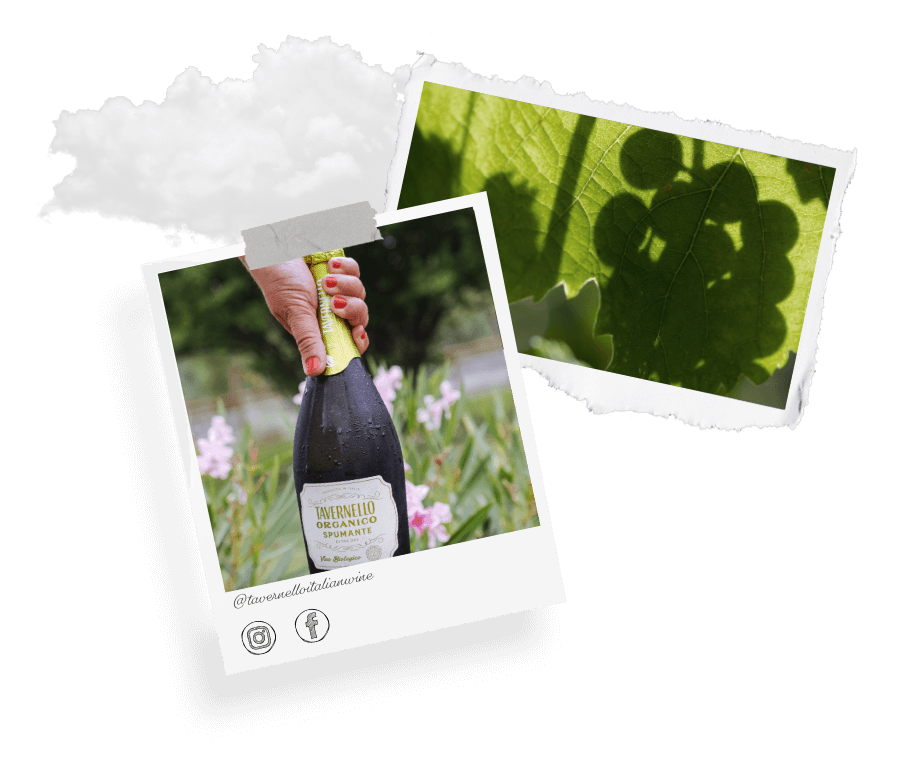 Sustainable by three
Three ways to be sustainable:
Economically
Because our financial statements reflect our solidity and allow us to plan for long-term projects.
Ethically
Because the effects of our commitment create positive reverberations throughout the industry and the community surrounding it.
Ecologically
Because our "from vineyard to vineyard" model provides great benefits for the territory.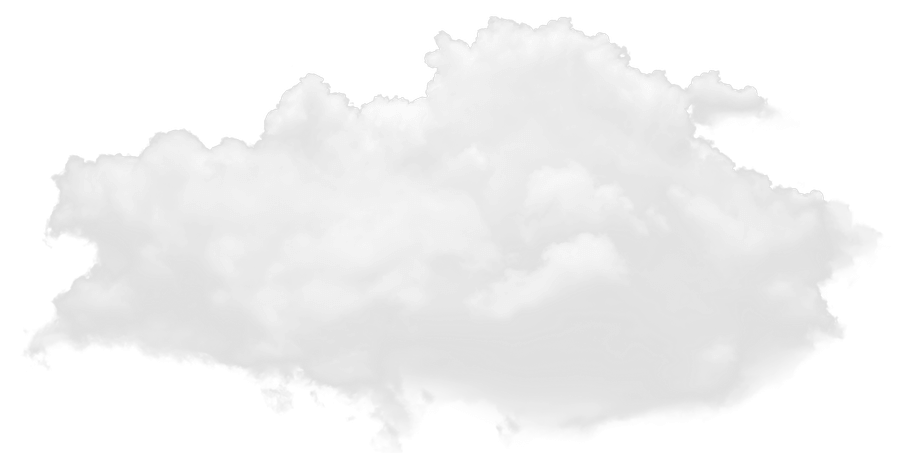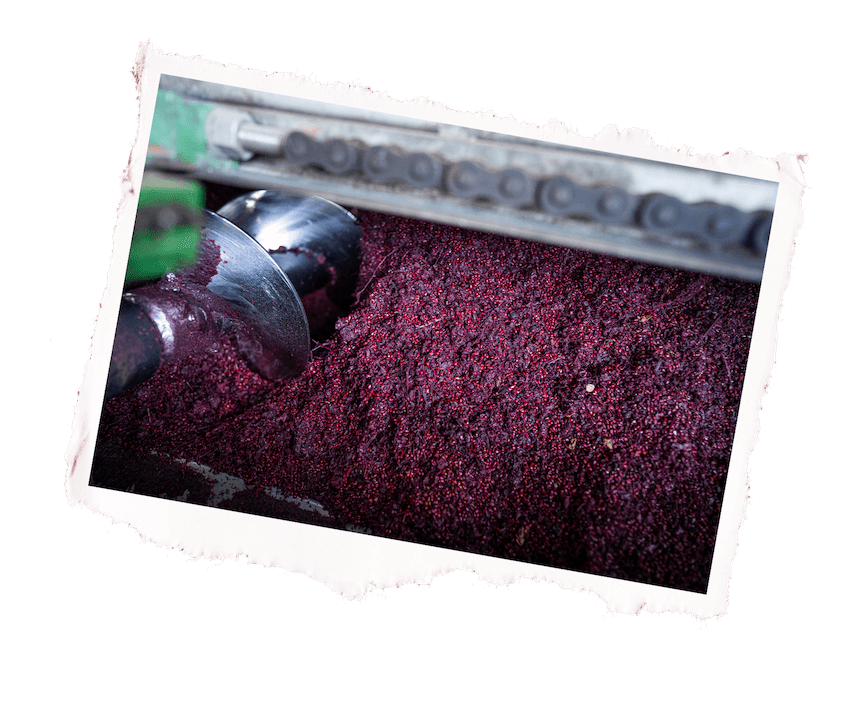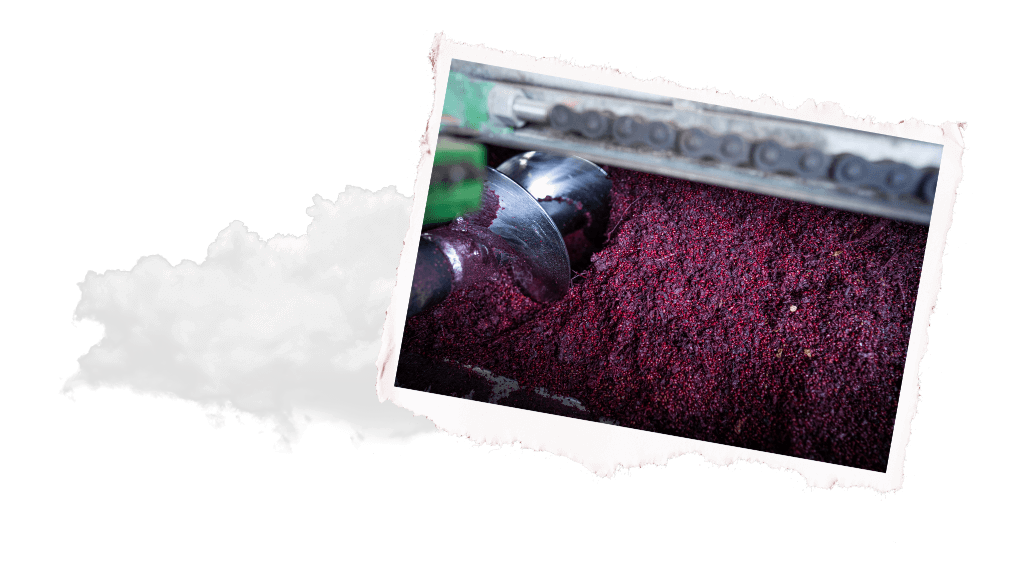 Everything comes back
We always start from a deep conviction:
no part of the grape should be thrown away.
After pressing the grape for the winemaking process,we give new life to pomace, grape seeds, mowings and stalks. We reinsert them into the cycle, turning them into renewable energy to light our facilities and natural fertilisers to nourish our vineyards.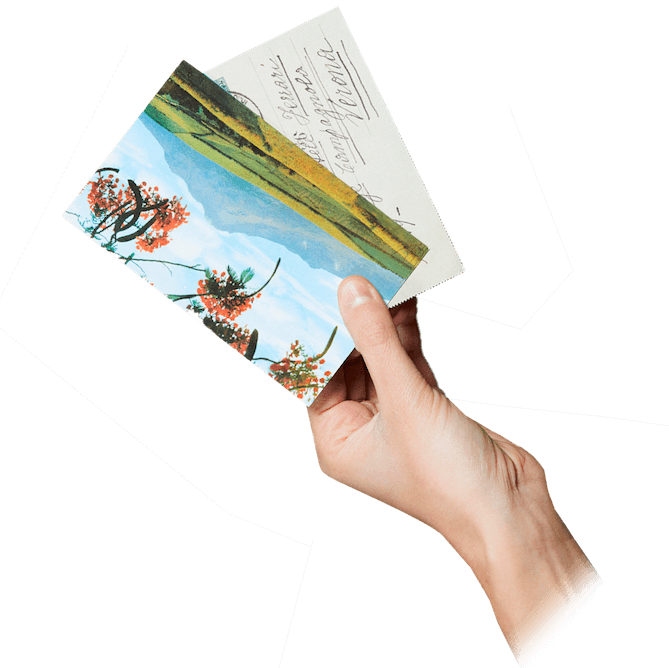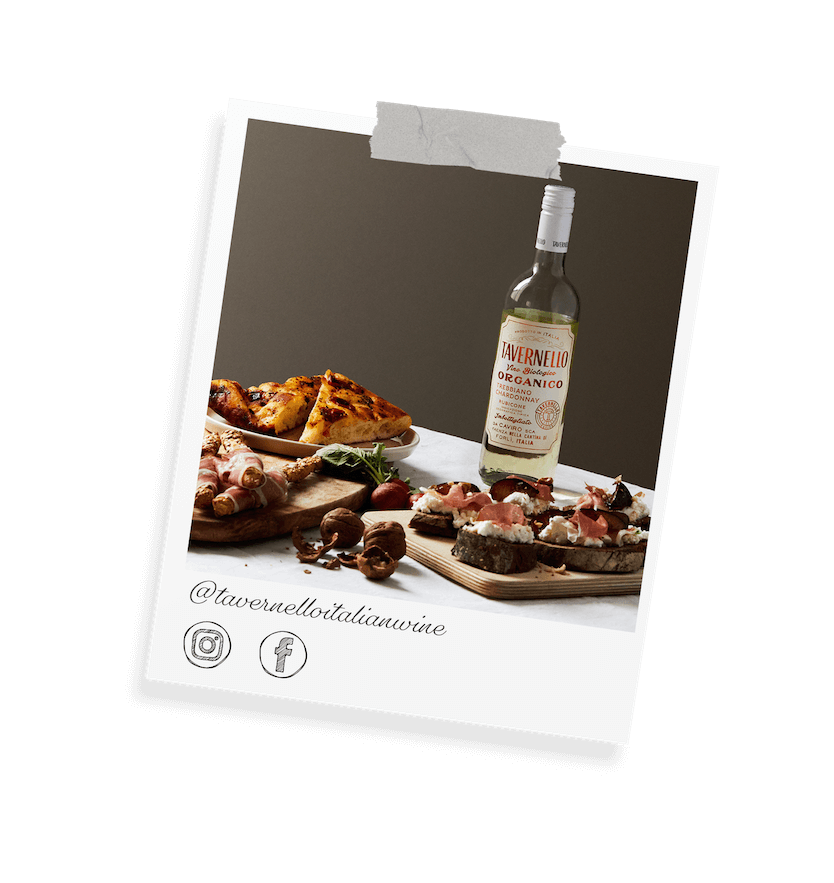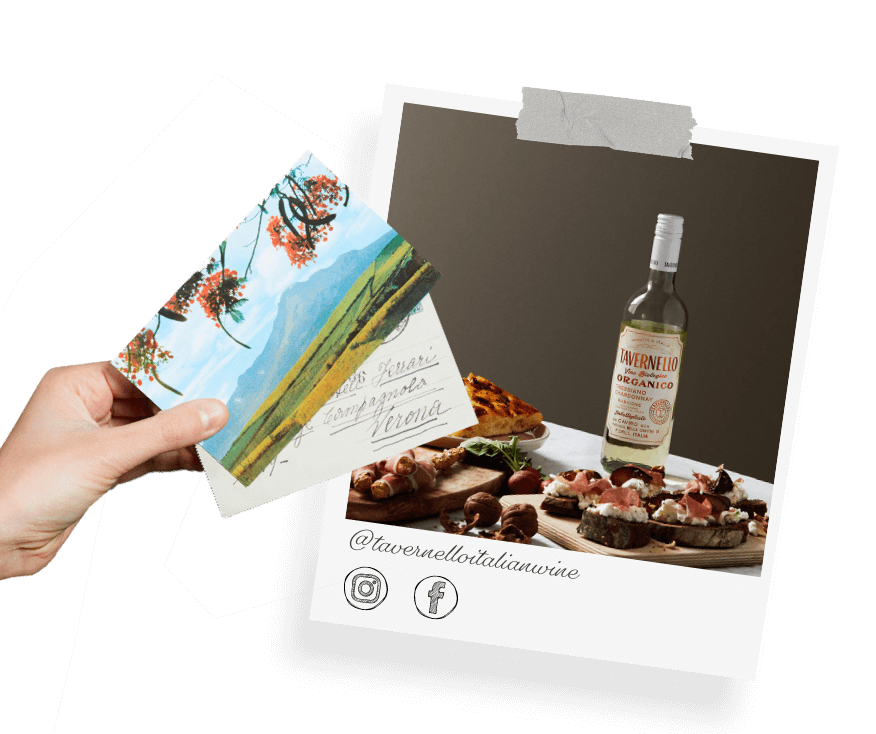 Circular economy
That's why we call our model Circular Economy.
This way, nothing is wasted, everything comes back.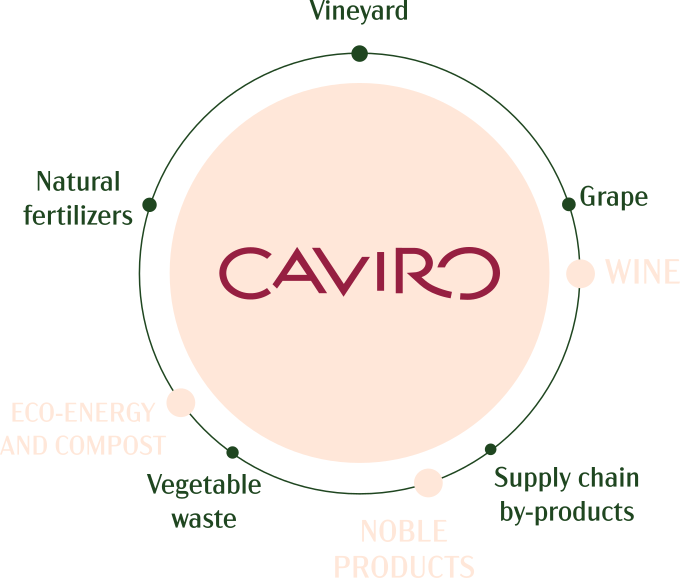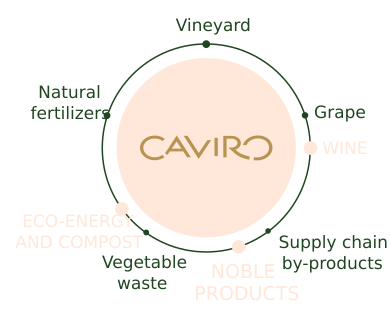 Our SDGs
We take on our responsibility, so we have a strategy.
Caviro Group is strongly committed to achieve the objectives outlined by ONU in the 2030 Agenda for the sustainable development of our planet. Here are ours 7 Sustainable Development Goals:
Read more on caviro.com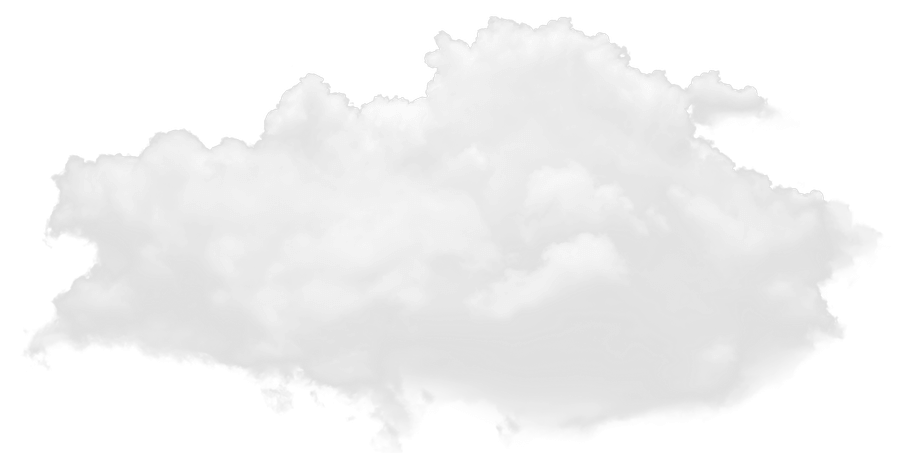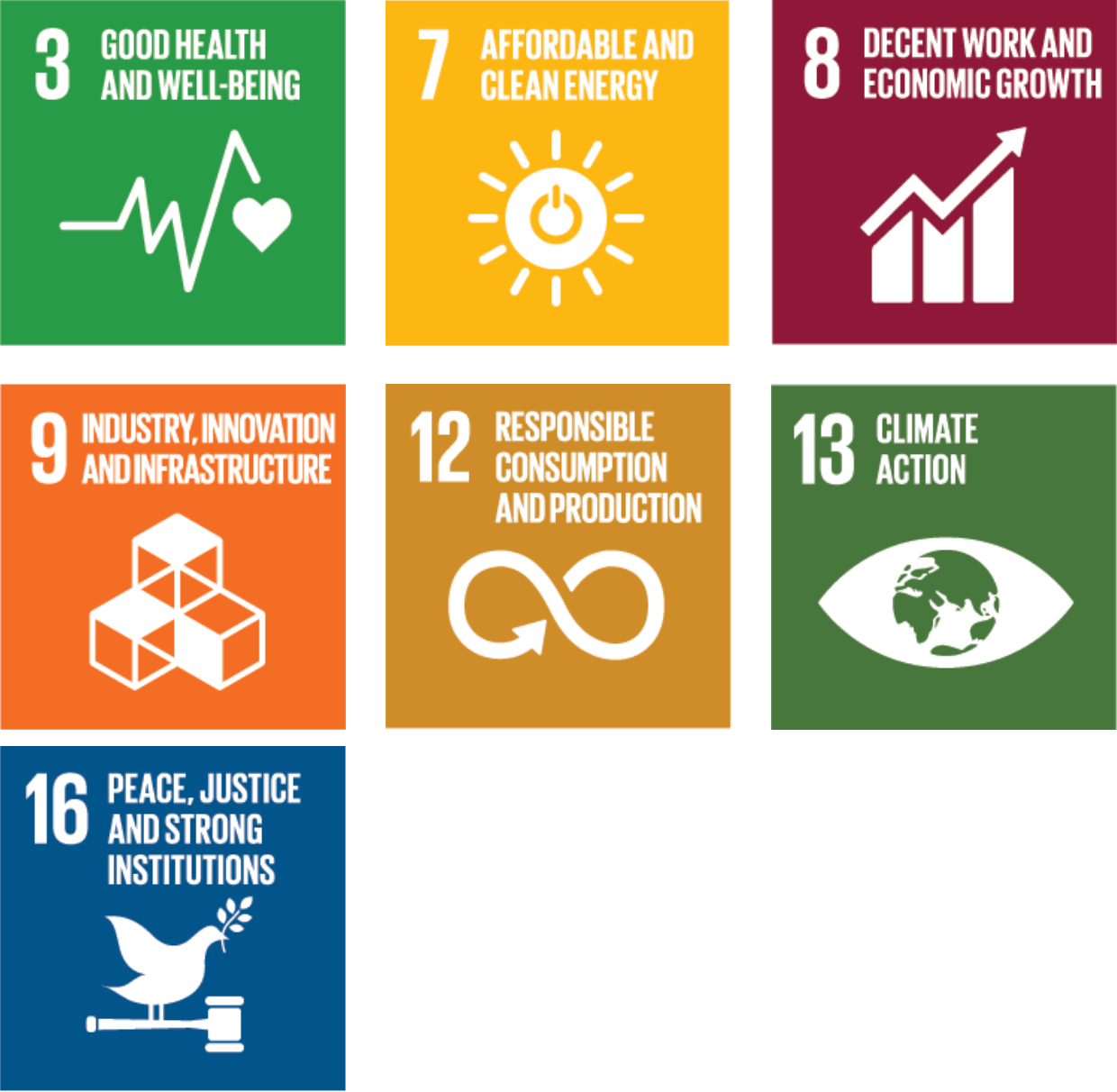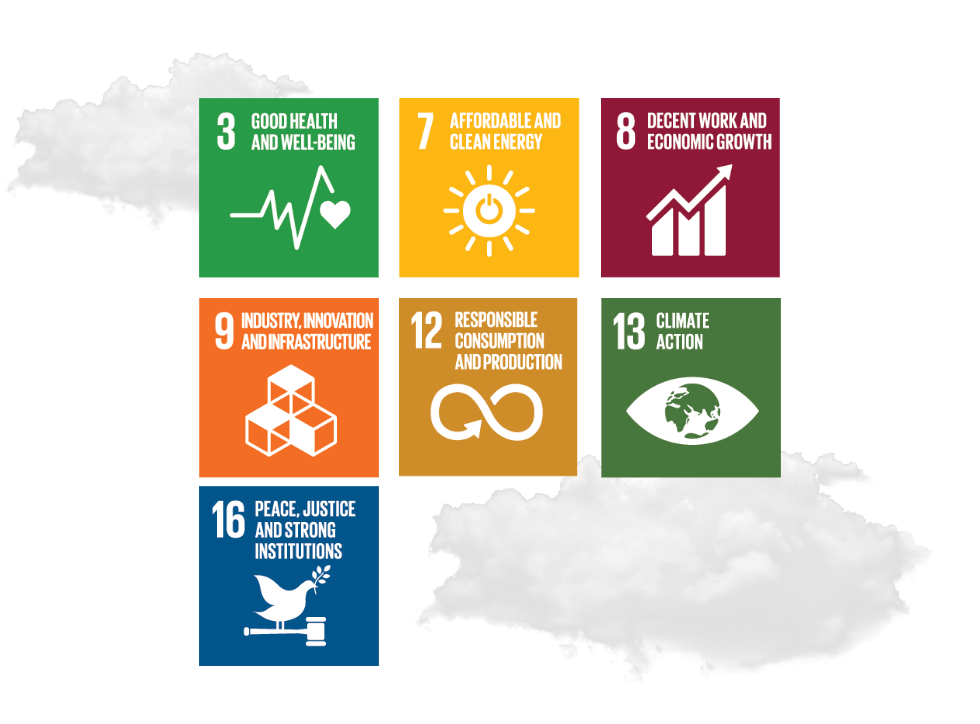 Sustainability is not fashion
We do it for real. We believe in it. Our philosophy and actions has led us today to have obtained important certifications such as Equalitas and SA8000, to prepare a certified Sustainability Report annually and to receive awards such as Index Future Respect or Impresa Ambiente Award.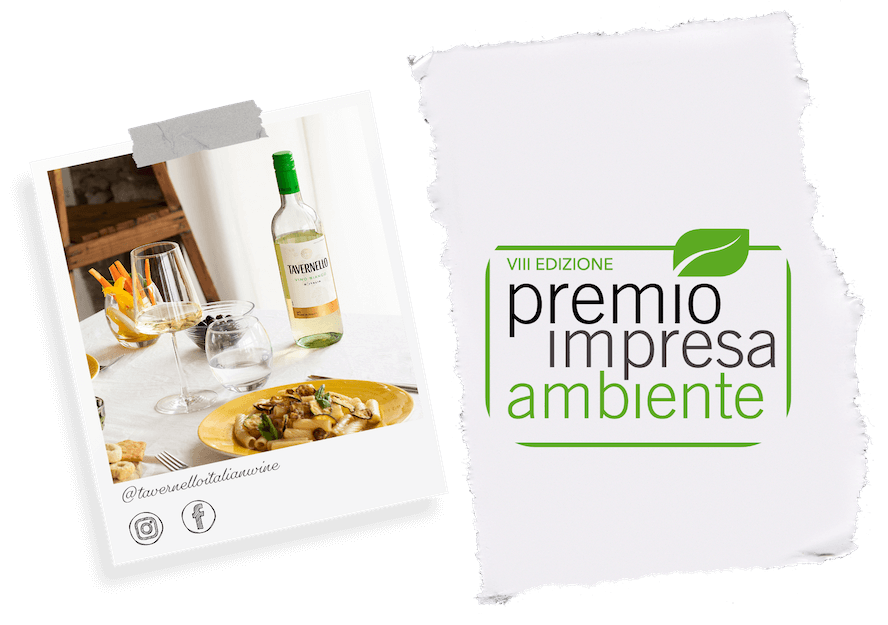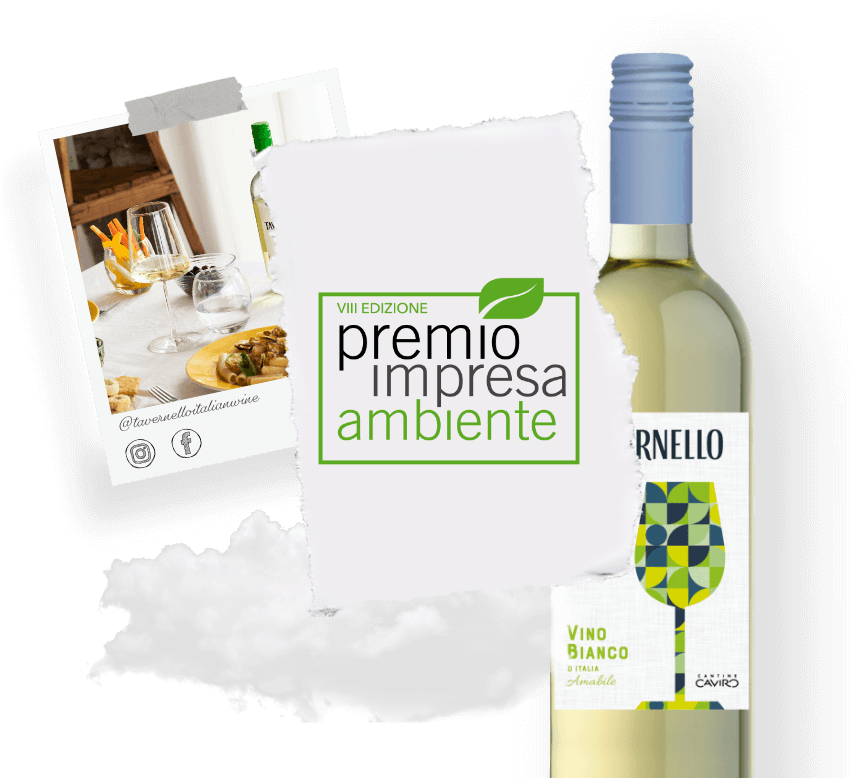 Inside Tetra Pak®
We only use light glass, to reduce the use of carbon. Otherwise, we use the Tetra Pak®, the most efficient and ecologic pack. Now a must.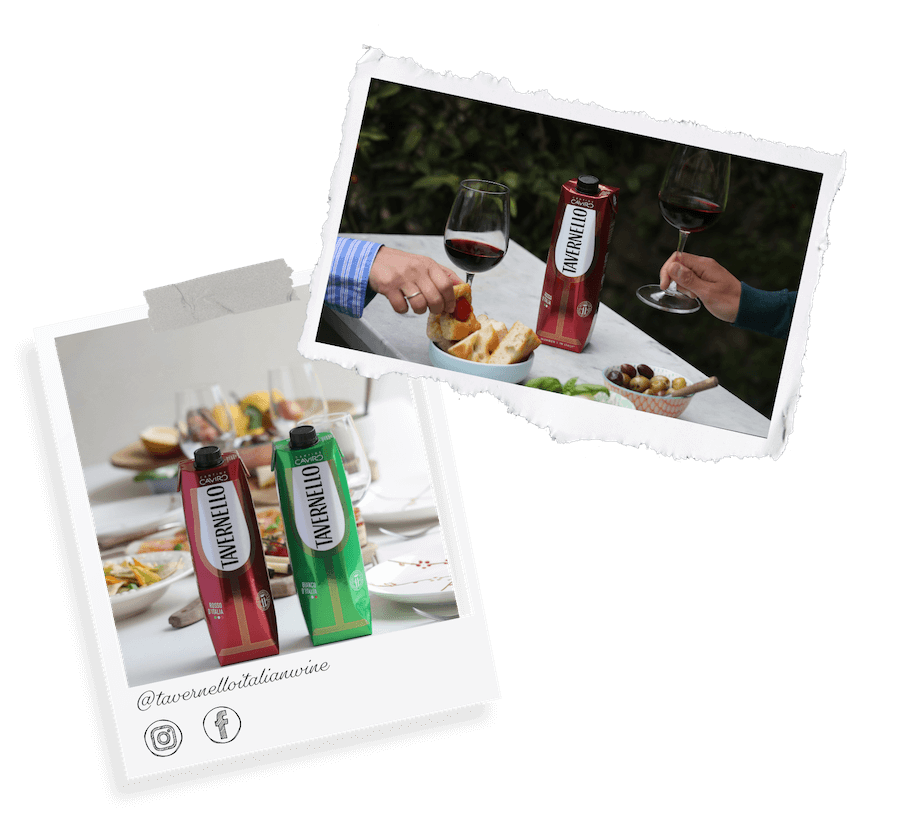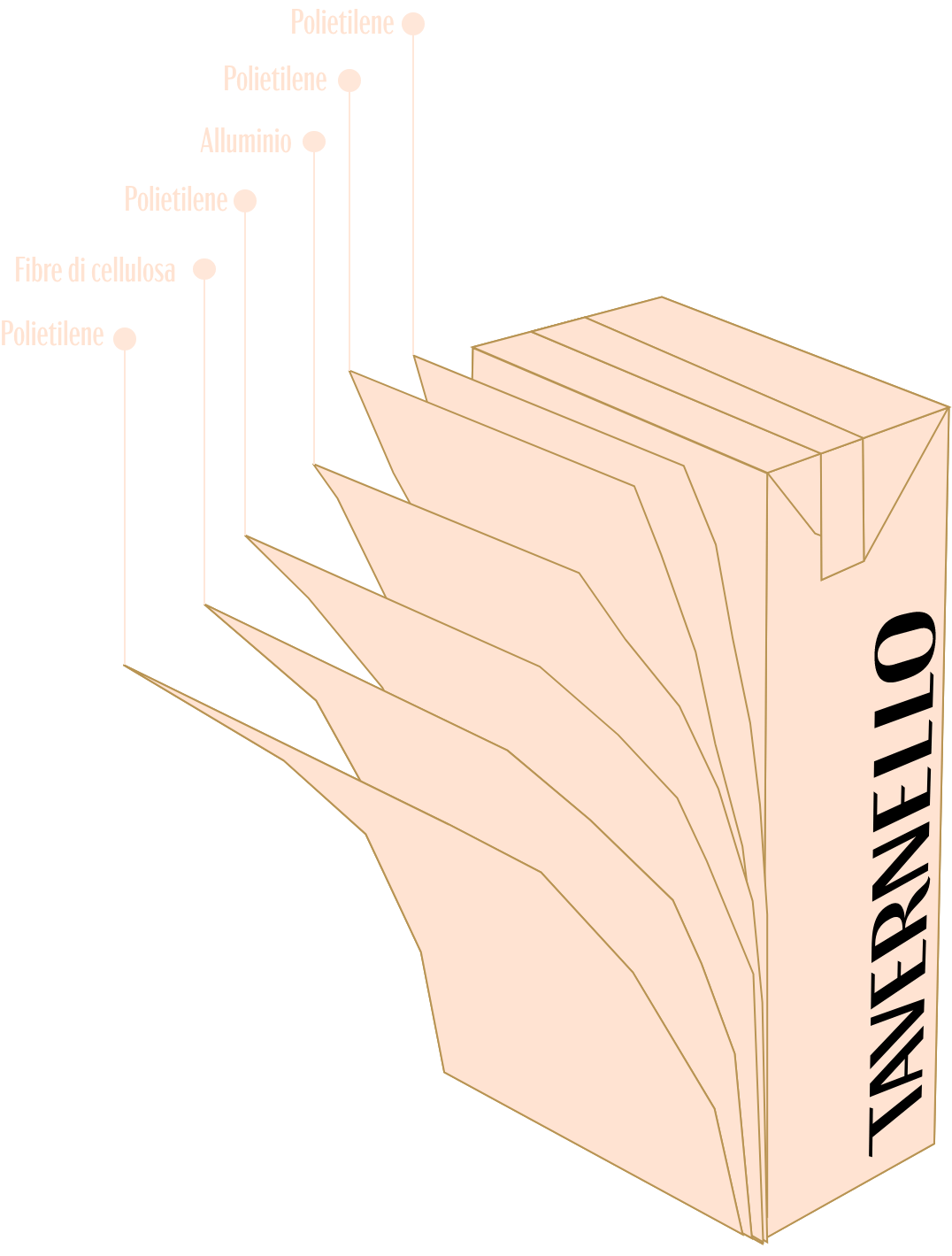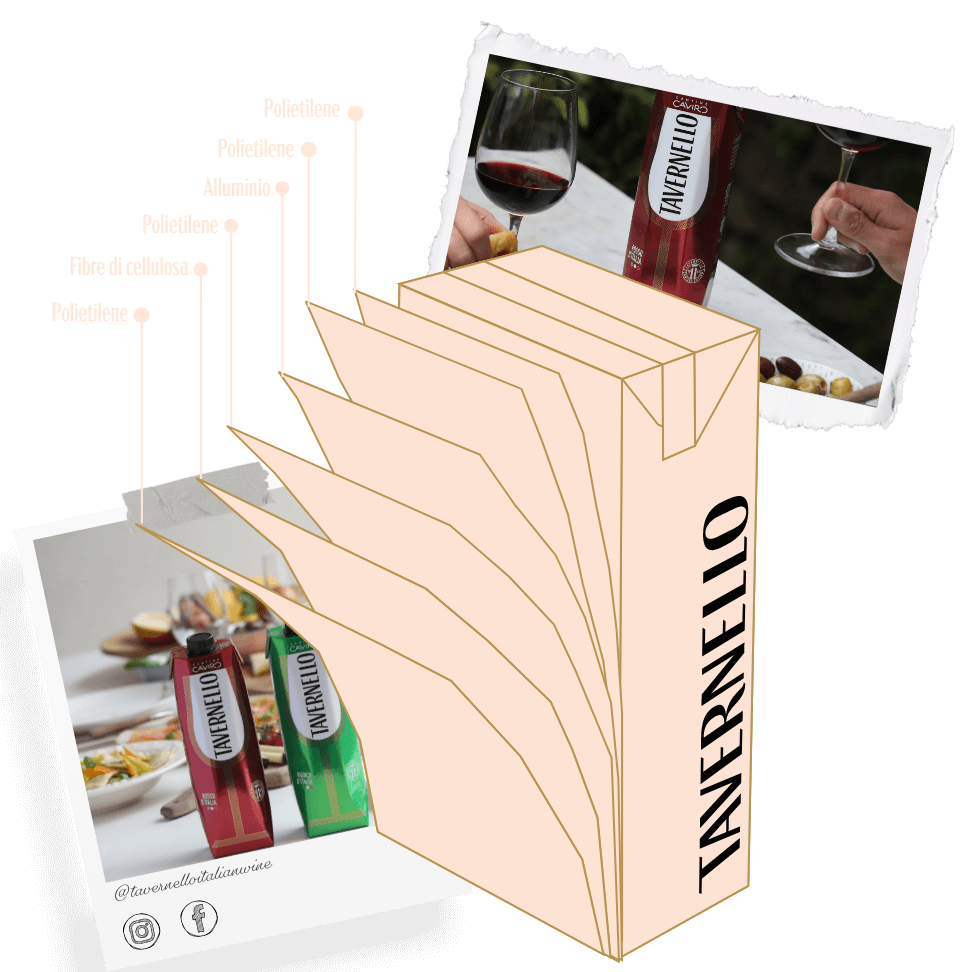 FSC label
Also Tavernello is labeled FSC, as a proof of our commitment with sustainability and recycling.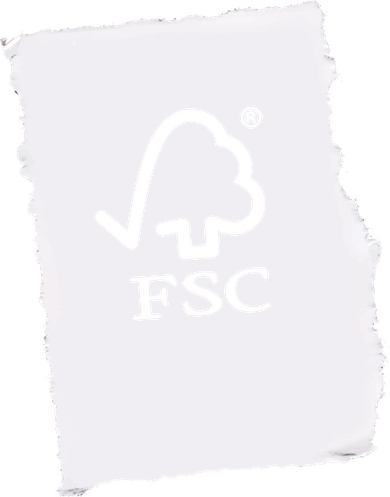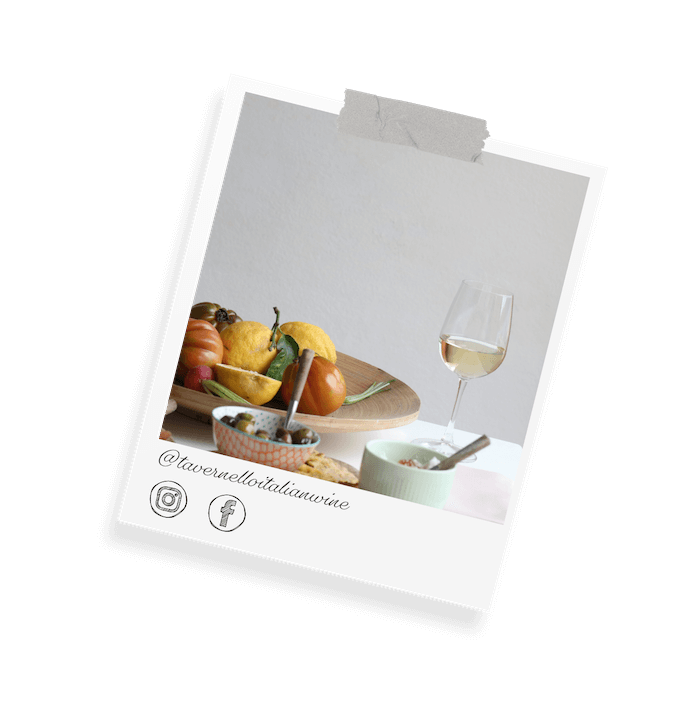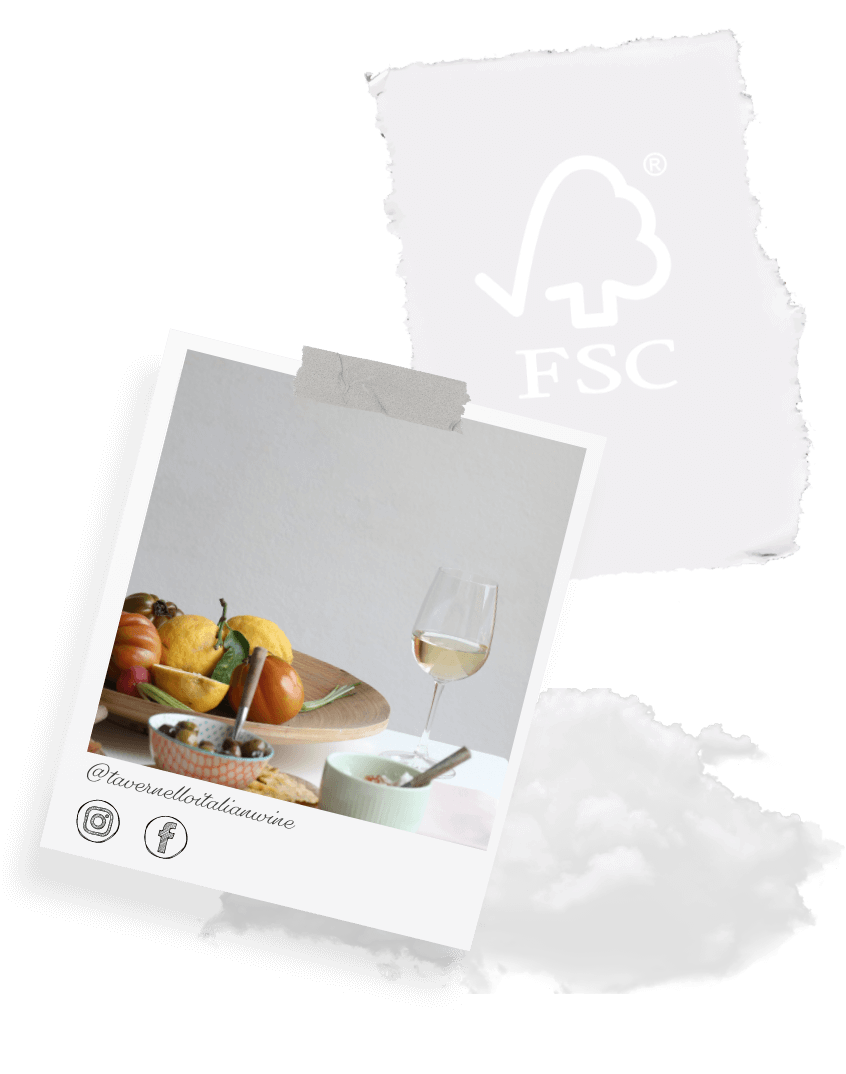 We travel light
The pack is delivered in less weight and less space, for a better efficiency in transportation.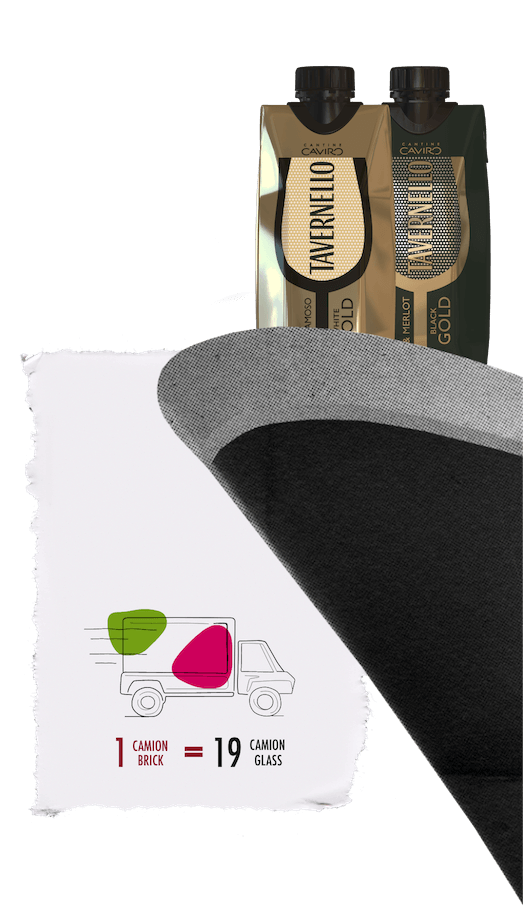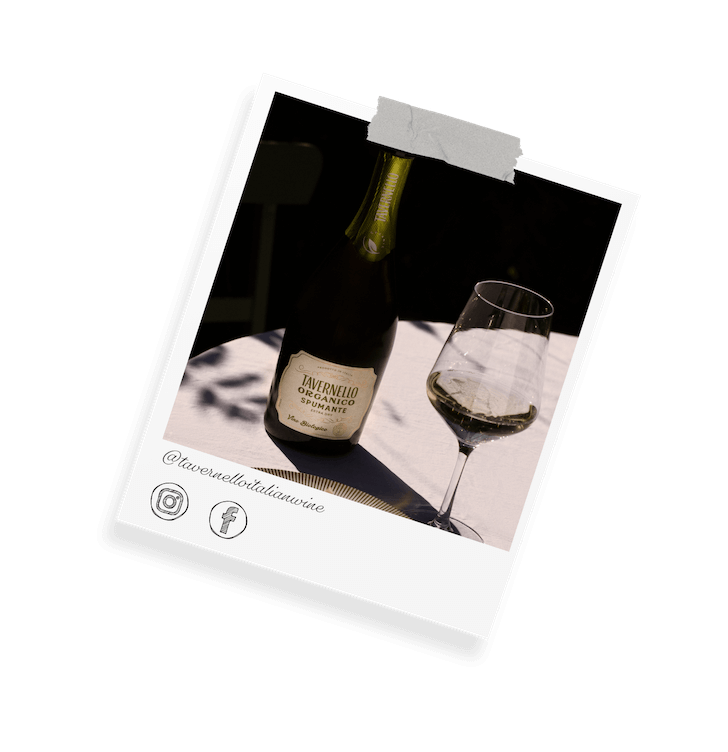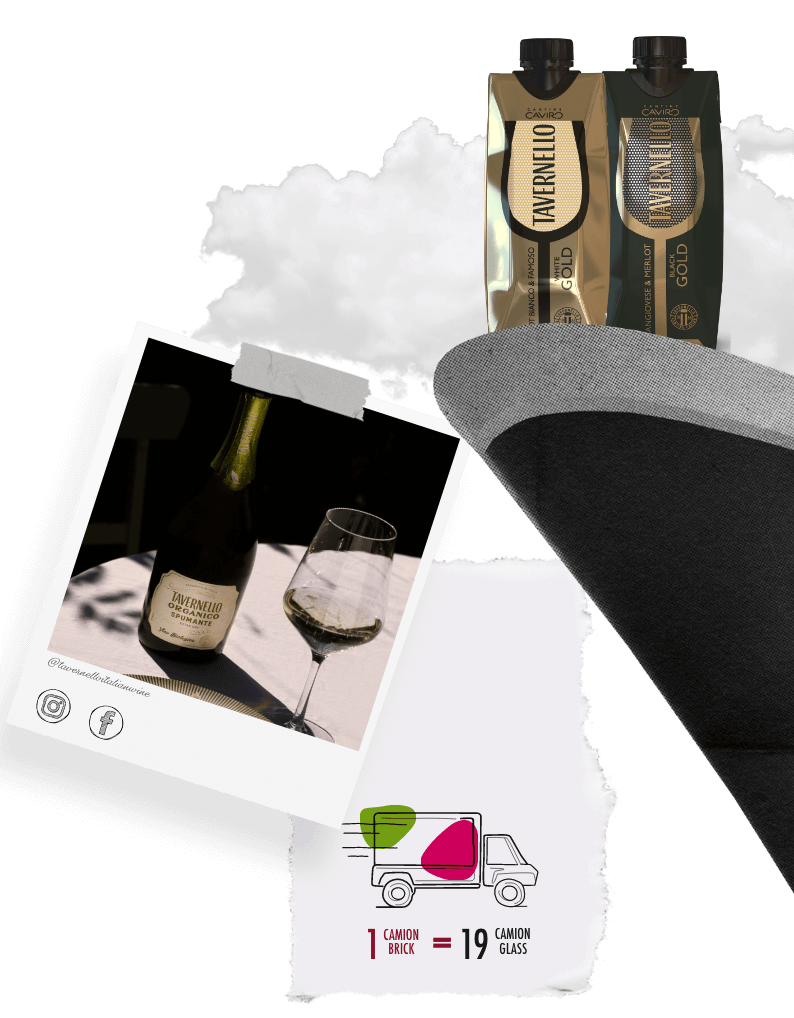 Open/Close
The iconic cap of Tavernello's brick is a warranty of freshness, reducing the waste.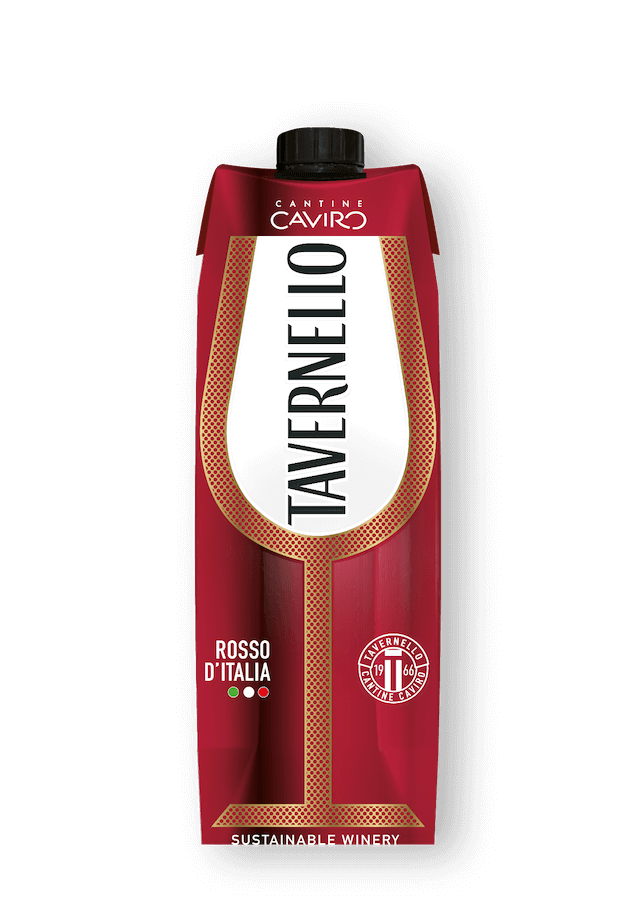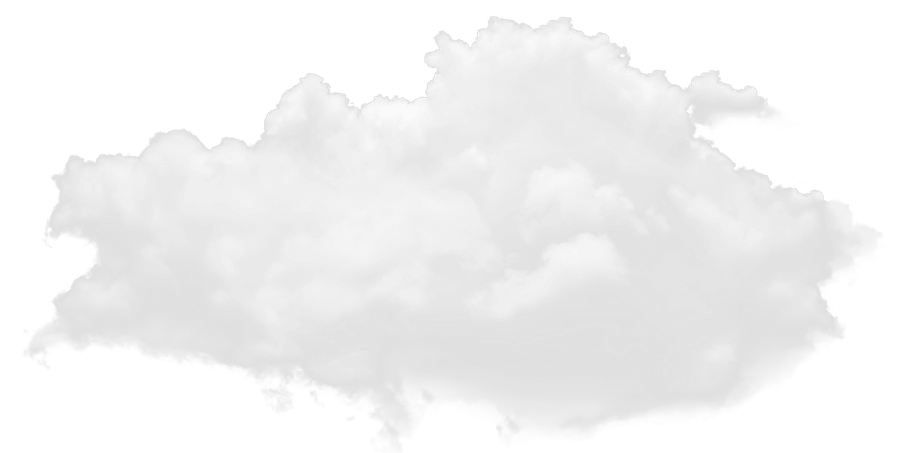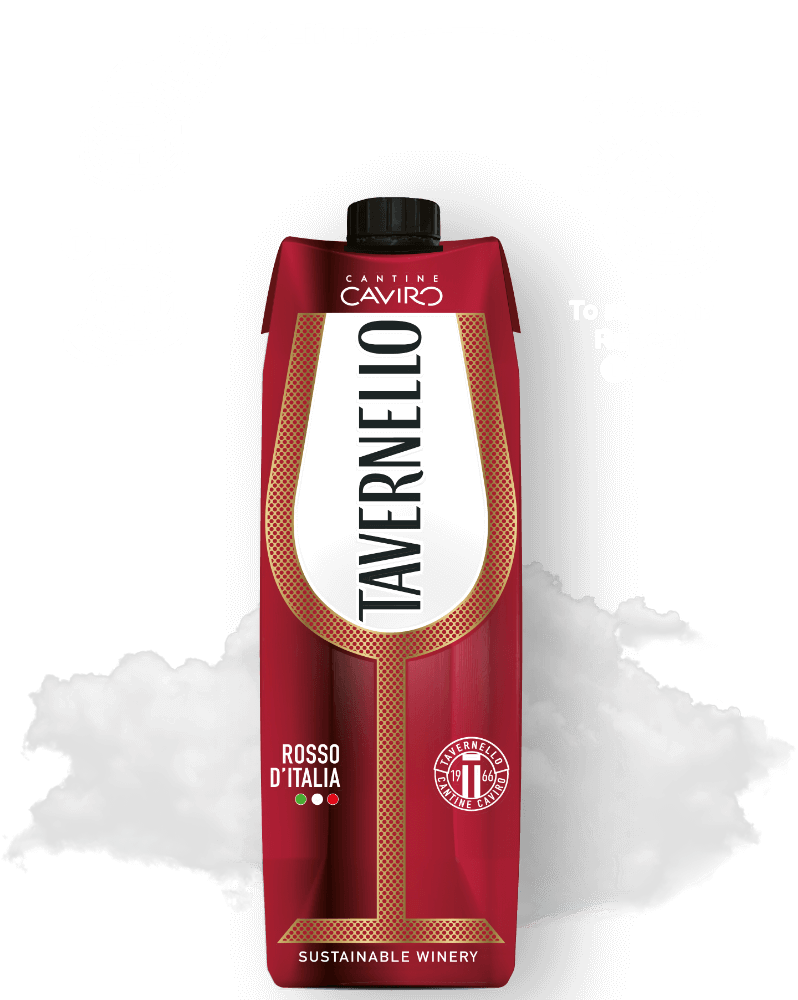 Recyclable pack
Never waste wine. Neither the pack, recycled for 1 million tons a year, through 160 structures all over the world.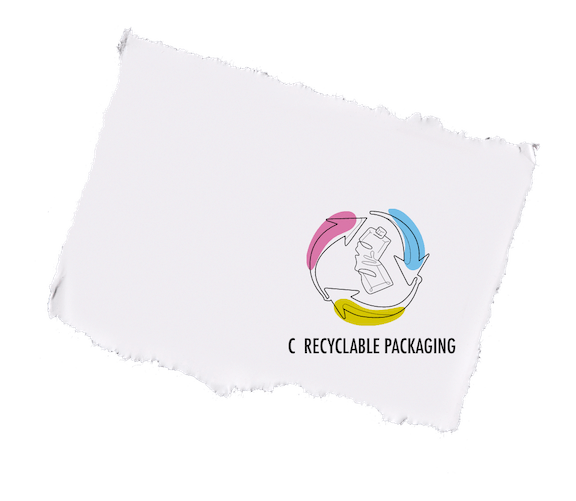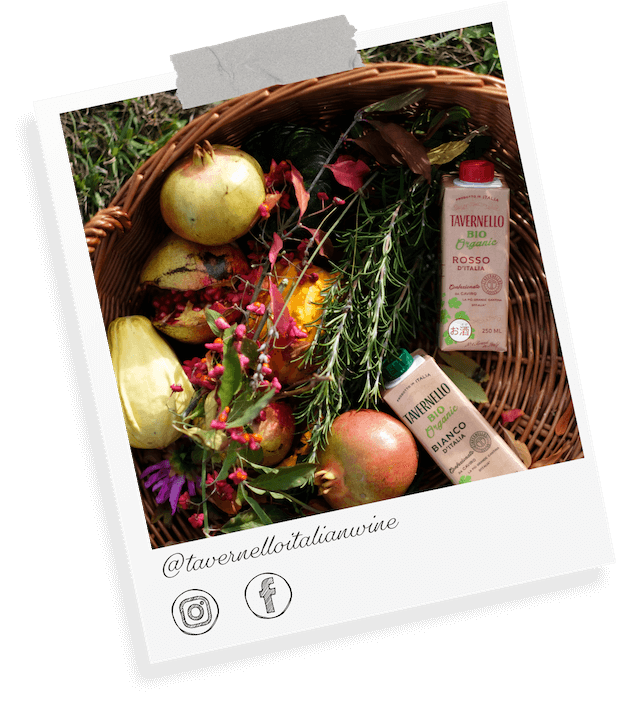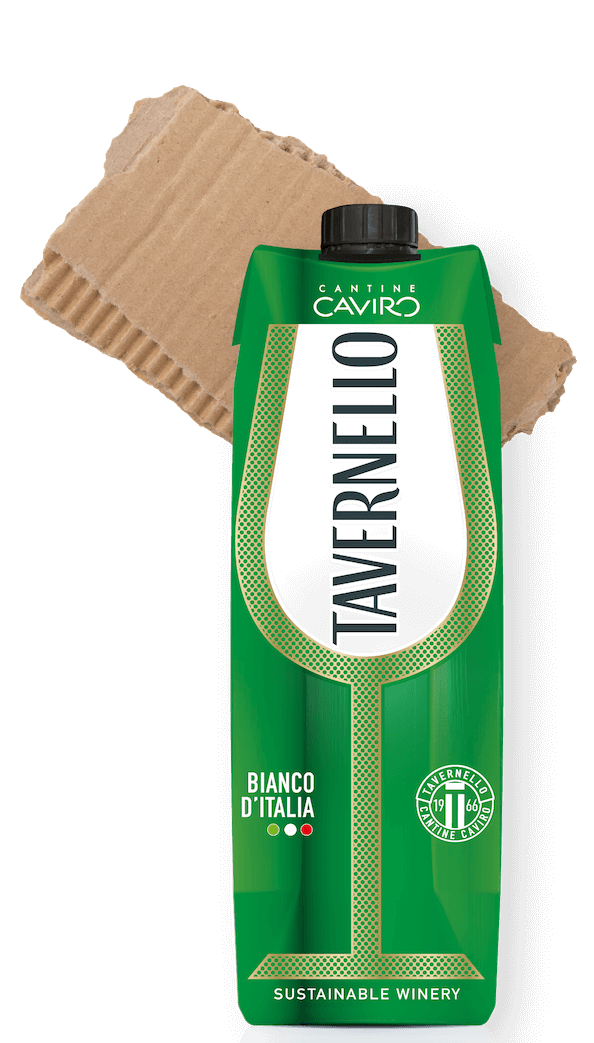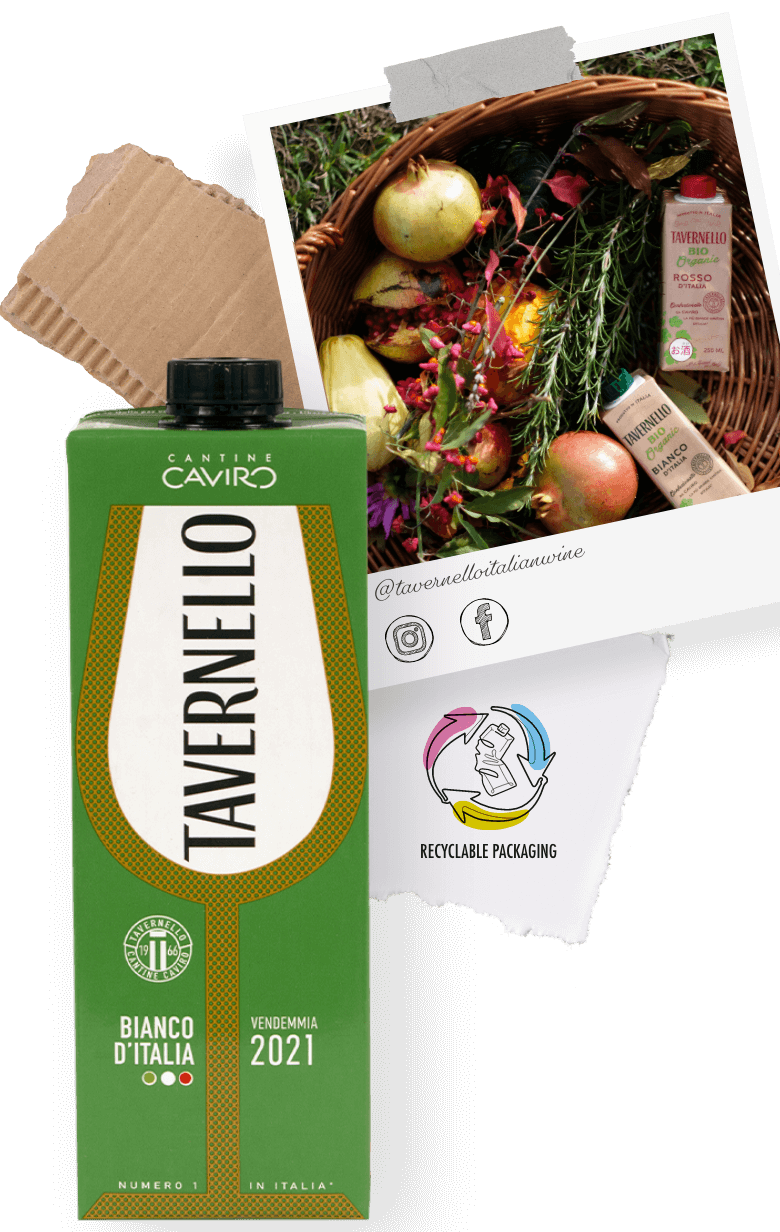 The research goes on
It's not the end. We try to develop more and more products at a reduced impact. International certifications are here to prove it.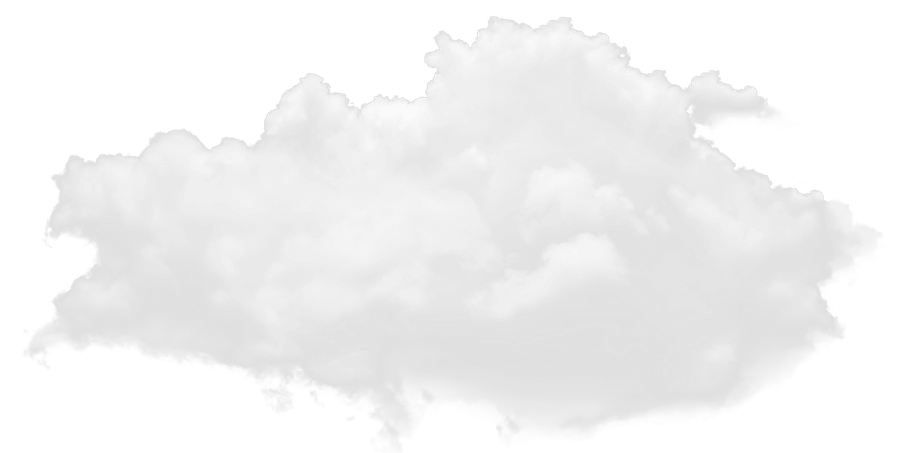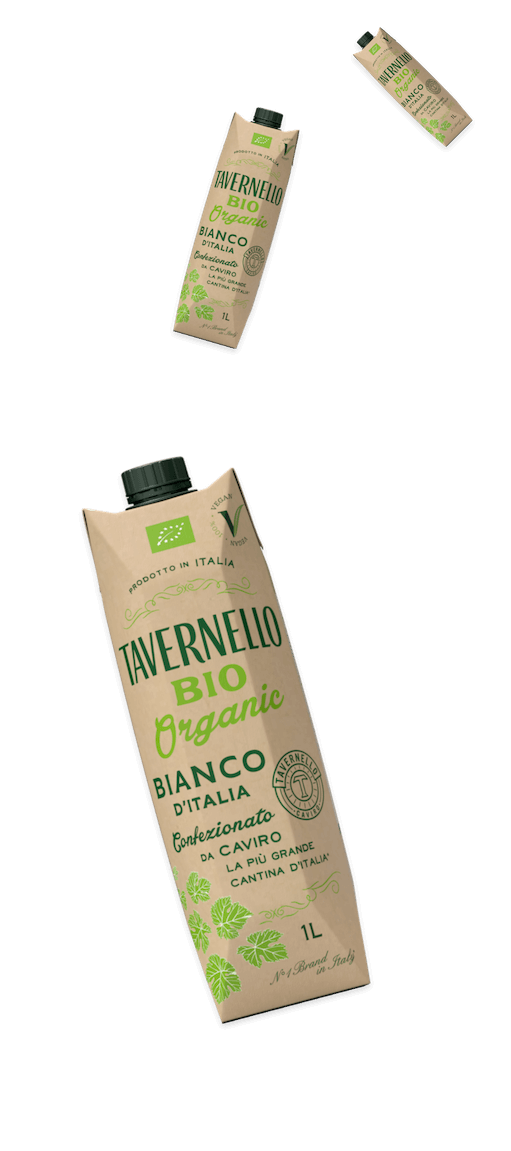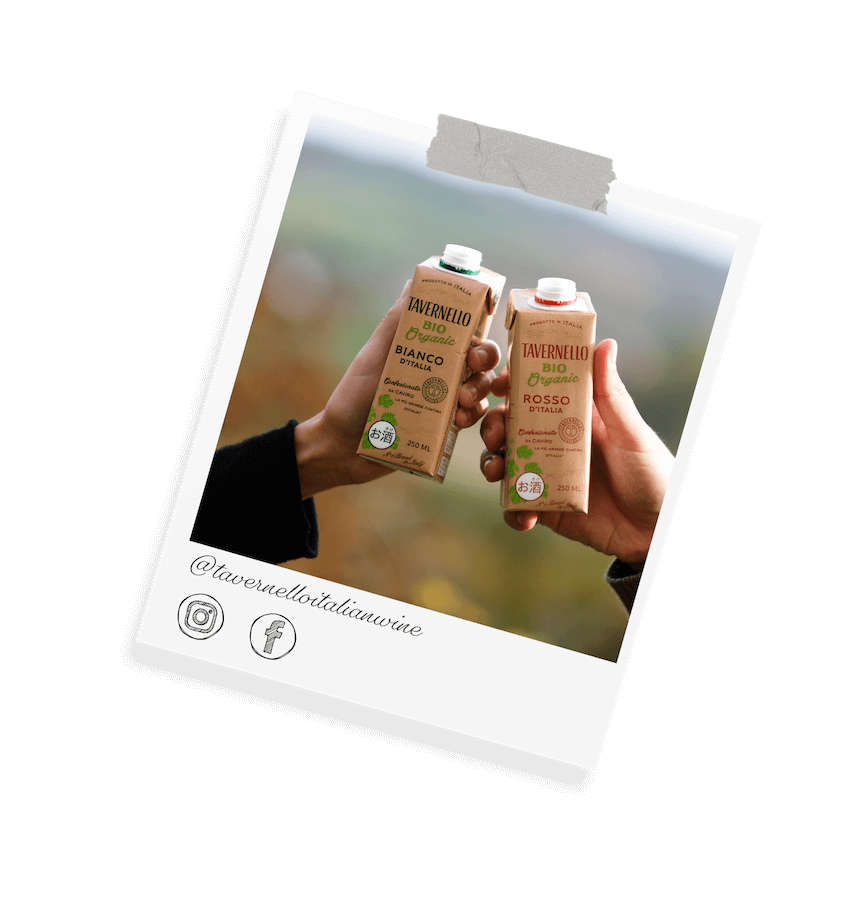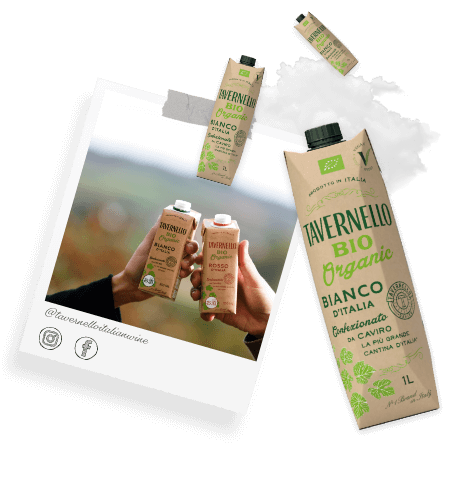 Carbon footprint
So the environment thanks us for Tetra Pak®. For the climate impact, higher energetic efficiency of the structures, and for the taste, which is preserved.